Roadmap to Successful Digital Transformation in Banks, Insurance & Fintech Companies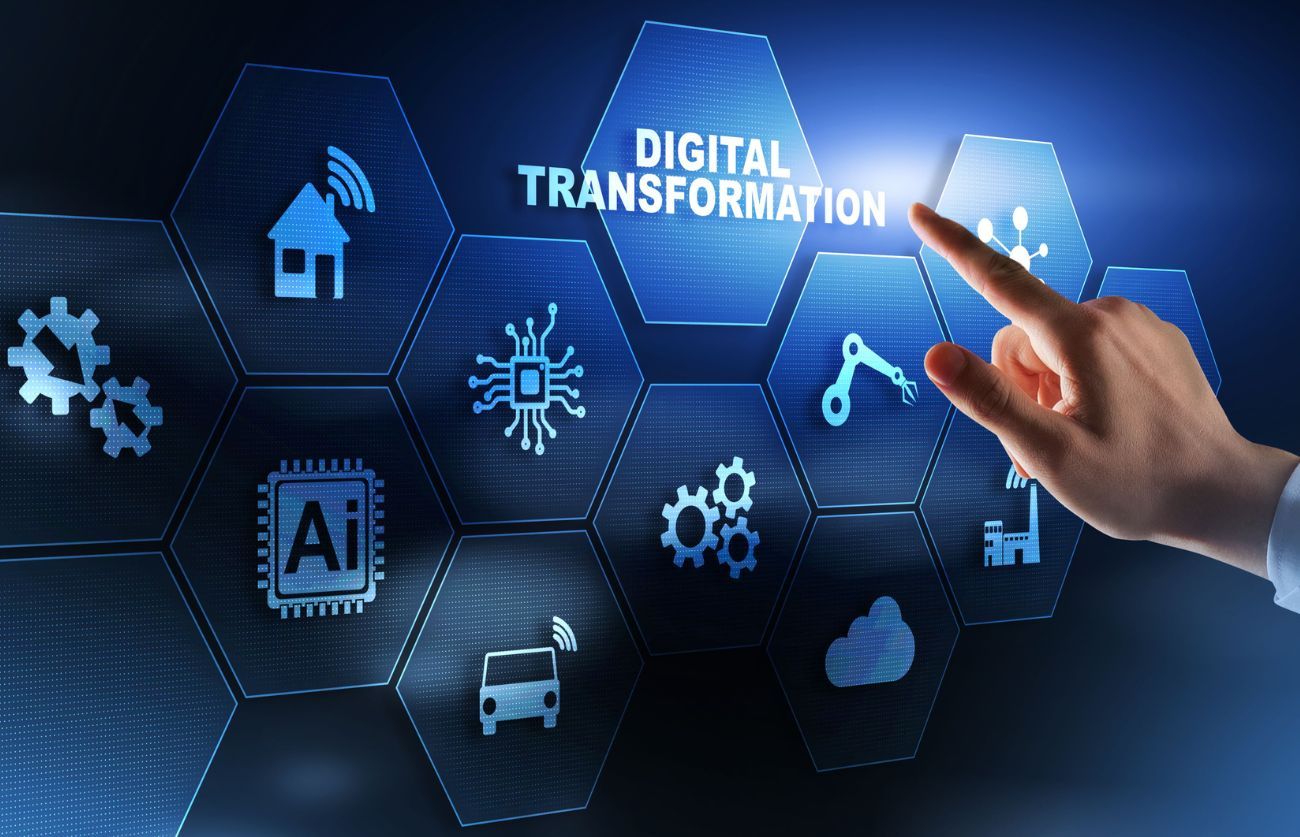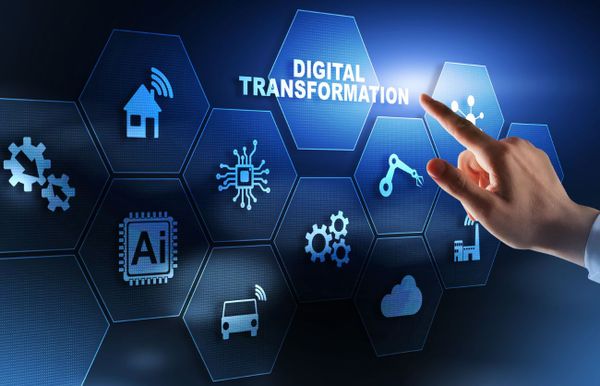 Digital transformation in financial services is extremely important to the success of businesses. Here's all you have to know. Technology is transforming companies in various ways, and the general fear is that those who do not adopt the newest technologies will soon fall behind. If you're looking for a term as vague as digital transformation, you've come to the right place. Digital transformation is often misunderstood.
It's estimated by EY that 92% of executives in the finance industry have begun using digital interventions, but just 11% believe they are at an advanced stage.
Indeed, a single solution is not sufficient to explain a shift in business that no company or industry can ignore. So, let's dive deep into digital transformation and how it is revolutionizing the world.
What is Digital Transformation?
When computer-based technology is integrated into a company's goods, procedures, and strategy, this is known as digital transformation. The goal of digital transformation is to increase a company's capacity to compete by better engaging and serving its employees and consumers.
Digital transformation uses technology to create value and new services for different groups of people, innovate, and get the skills to adapt to changing conditions quickly. It involves the acceptance of new methods of giving value to customers and conducting business. In the financial industry, digital insurance, digital finance, and digital banking are making the banking system easy.
Steps in Digital Transformation in Banking and Insurance
Analyzing customer behavior is an important first step in implementing digital transformation. One area where banks must shift is from a branch-centric to a customer-centric approach.
Banks and other financial institutions must undergo a digital transformation to understand better, connect with, and meet the demands of their consumers. Traditional vs. digital banking has become more popular, and people can now choose between the two options according to their needs. The following steps can help in digital transformation in the finance industry:
Managing data
Training the workforce
Investing in infrastructure
Adapting technological improvements
Ensuring better service to clients
Role of Automation in Digital Transformation
People use automation and digital transformation interchangeably, but they mean very different things. Automation is the use of technology to make processes run by themselves. It makes the processes more efficient, clear, and easier to report.
According to Deloitte, the market for automation technologies is growing at a rate of 20% per year. Digital transformation is impossible without automation, which frees up IT personnel so they can focus on delivering revolutionary projects. In short, automation is a way to get to digital transformation, which is the goal. Automation in banking enables paperless transactions and a great customer experience.
Tips for Deploying Digital Transformation
A technology-focused solution is a common strategy for digital transformation. Instead of starting your transformation by picking a technology solution, it's better to find out what your business needs and then invest in the best one. Here are a few tips on how to transit to digital transformation eventually:
Intelligently adapt digital transformation technologies
Avoid ineffective implementation
Paperless or mobile-only
Partner with employees
Customer Experience
Keep track of your ROI
Is Digital Banking better than Traditional Banking?
Traditional vs. digital banking is often a debate. In traditional banks, branches are buildings and places where you go and wait in line to do whatever you want. A digital banking branch is your phone or computer. Since digital banks don't use paper, you shouldn't have to spend time filling out forms and giving them things like photocopies of your ID. The computer does everything.
Which Banks are using Automation?
Many banks are taking advantage of the digital revolution to make the customer experience smoother. Digital finance is changing the world, so banks are adapting to this transition. Axis Bank and Deutsche Bank have also been in the news for using RPA to automate business processes.
How is the Digital World Changing the Fintech Industry?
From a branch-based system to multiple digital channels such as the internet, social media, and mobile, FinTech financial services are altering the whole banking sector in an unprecedented way. Automation in banking can open bank accounts, get loans, send money to others, or buy digital life insurance, avoiding traditional banks' high fees and strict rules.
With SuperScan AI, you can build a Digital Transformation Strategy without investing in new infrastructure and establish a high-performance document processing stack.
Also read: Top 7 RPA Use Cases and Examples in Banking